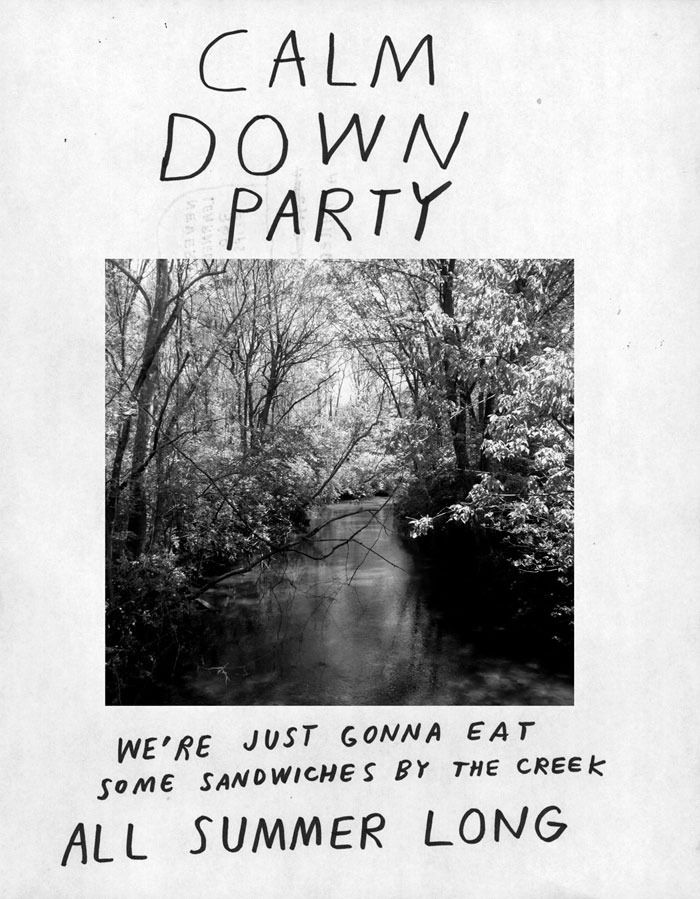 You know when you get upset about something super lame, and you
know
it's super lame, and that just ends up making you more upset? That's me today.
Good times
. I think sometimes we need to freak out. Sit with our feelings for a minute. (or five) Process it. And then let it go. Breathe. Shake it off.
And chill. The heck. Out.
....you're all invited to my Calm Down Party.
(
photo
)